Back to all posts
Posted on
Trickster Theatre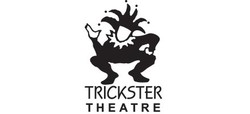 Trickster Theatre is an artist-in-residency company based in Calgary, Alberta. They tour across Alberta, creating 35+ original shows a year in all kinds of communities based on a theme chosen by the school and developed with the assistance of Trickster. These residencies take place in schools, transforming the gym into a theatre.
A Trickster Theatre Residency involves the theatre team coming into our school for a week and facilitating staff and students in creating a unique and highly visual theatre. This week of workshops and rehearsals will culminate in a fun and high-energy production.
Trickster Theatre has been working with schools for over three decades! In that time, they have found that having parent involvement during a residency project greatly enhances the final production. There are many different positions and tasks that we need parent volunteers for.
From May 28 - Jun 1, 2018, Trickster will take over our school, and we need your help! Having parent volunteers in the school will help make this fun and challenging week an easier process for everyone involved. Parent involvement in the residency is the key to helping build a strong show and a stronger school community.