Our School
Grades Taught
PALS, K-6
Principal
Greg Probert
Administration
Ralph Arndt, Assistant Principal
Introduction
A.L. Horton Elementary School strives to provide a safe and caring environment for its students and staff. The school offers dual-language instruction with an English program from Kindergarten to Grade 6, and an optional Ukrainian Bilingual program from ECS to Grade 6. The school building is equipped with a large library (with reading loft), a two-station gymnasium, band/art room, music/AV room, two special program classrooms, a Kindergarten classroom and 15 instructional classrooms. The school also offers an excellent music program with an optional instrumental band focus in Grade 5 and 6. Strong parental and community involvement fosters a feeling of family and community within the A.L. Horton Elementary School. Parent volunteers contribute to a vibrant and active School Council.
Mission
A.L. Horton School is a place where we
Accept one another,
Learn through leadership, and
Honour principles that build the
'Greatness in YOU'!
Live the ALH way!
Philosophy
Students are our most important educational resource, and they require thorough preparation to meet the challenges of tomorrow. Each student should be accepted as he/she is and provided with experiences to achieve his/her goals.
Beliefs
The mental, physical, social, and emotional well being of every student is of great importance, and every student should be provided with a secure environment and learning opportunities. Each student is unique and deserves equal opportunity to develop his/her talents and potentials.
Education Plan
School Education Plan 2018-22 Year 1
School Education Plan 2015-2018 Year 3
School Education Plan 2015-2018 Year 2
School Education Plan 2015-2018 Year 1
Programs and Services
LINKS (Learning - Individual Needs, Knowledge and Skills) Program
Ukrainian Bilingual Program (ECS - 6)
Regular English Program (K - 6)
Optional Music Program with Emphasis on Band Instruction (grade 6)
French as a Second Language (grades 4 - 6)
Balanced and Middle Literacy
Please Be Nut Aware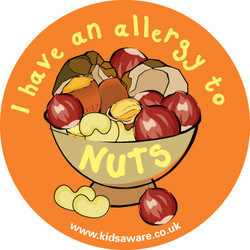 Many students in our care suffer from life-threatening allergies. This extreme form of allergy is called anaphylaxis and results in an individual going into respiratory arrest after contact with a known allergen. As per EIPS Policy, we are bound to provide a safe environment for all students. Since this is a life threatening allergy and our school is home to many small children, we must comply with EIPS Policy and not send peanuts and nuts of any kind to the school. This includes products with trace amounts in them. If you are not sure if it contains nuts, please have your child wash their hands after eating any unknown items.
For more information about anaphylaxis, please see the administration of the school. We appreciate your support, empathy and compassion for all of our students.