Back to all posts
Posted on
Christmas Concert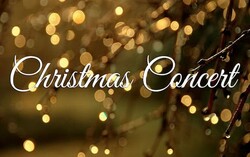 Teachers will be posting links to our Christmas concert on their Brightspace platform, today. We encourage all families to access the links through Brightspace.
Mr. Spronk will also include the links in his weekly message, tomorrow. If you have difficulty finding the links, please contact your child's teacher.
On behalf of ALH staff and students, we hope you thoroughly enjoy it!