Back to all posts
Posted on
The ALH Wayfinder - August 22, 2021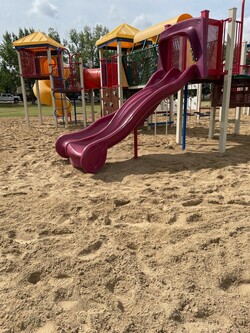 Welcome back to students, families, and staff! We are delighted that everyone will soon be at school for another year of learning and connection. If you're a new family at our school, we're excited to get to know you and introduce you to our amazing staff, programs, events, and community.
Teachers have many plans for building relationships with and among students this September. Class lists will be posted at all entry doors on September 1, and staff will be visible to help you find your way!
As you are aware, some COVID-19 protocols remain in place for this fall, and procedures will evolve throughout this first term. Stay informed with this newsletter (posted on our website as a blog), our school website, Facebook, Twitter, and Instagram.
We look forward to an amazing year of learning and living The ALH Way:
Accept one another,
Learn through leadership,
Honour principles that build the Greatness in YOU!
Your journey begins here!
Keri Busenius & Rita Lal
Principal & Assistant Principal
WEEK AT A GLANCE
| | |
| --- | --- |
| Wednesday | School office opens. Call us at 780-632-3113. |
| Thursday | Office staff preparing for school start-up |
| Friday | Office staff preparing for the staff meeting, professional learning for staff, and the first day of school on September 1. |

Action
Back to School on September 1
COVID-19 Guidelines for Fall 2021
Opportunity
Meet the Staff on September 2 
Kindergarten Families - Party at the Playground on August 25 
School Council & Friends of A.L Horton Society 
Information
2021/2022 Staffing Update
EIPS Links for Parents & Caregivers
Math Moments & Literacy Lightbulbs
Calendar of Events
ACTION
Back to School on September 1 
Our first day of school is fast approaching. September 1 will be a full day of school: 8:30 AM to 3:00 PM. Our staff meeting and early dismissal day - usually the first Wednesday of each month - has been moved to September 8. 
If your child is in Kindergarten or in our Play and Learn at School (PALS) Program, your child's teacher will contact you with staggered entry dates for attending school.
Supply list information can be found on our website.
Kindergarten specific information is available on our school website.
If your child will be riding the bus, visit the EIPS Transportation page for information. 
COVID-19 Guidelines for Fall 2021
EIPS School Board Trustees approved mask wearing for all students, staff, and visitors to K-6 schools for this school year start-up. EIPS Re-entry Guidelines and information should be shared with families early this week. We will share any additional school-specific information with you on our school website and via email. 
OPPORTUNITY
Meet the Staff on September 2 
We are hoping to be able to host families within the inner courtyard and on the back field on Thursday, September 2 between 4:00 - 5:30 p.m. so students, parents, and caregivers can meet the teachers and school administration. 
Our plan for now is to have hot dogs for ALH students and families, water, and – if you can complete the "Teacher Secrets" BINGO card – you'll earn yourself a treat from your teacher! 
Enjoy learning a bit about our staff – new and returning – and say a hello to start the school year.
Please RSVP by August 31. You can call the school office beginning August 25 at 780-632-3113 or email us at General.ALH@eips.ca  and let us know how many family members are planning to attend. We will revisit this gathering plan when EIPS Re-entry Guidelines are released and will keep you informed. 
Kindergarten Families - Party in the Playground on August 25 
Our Mental Health Capacity Building Wellness Coaches have organized games, snacks, and prizes for this year's event from 4:30 - 6:00 PM on the A.L. Horton Playground. Students, parents, and caregivers can meet the new school Principal, Assistant Principal, Kindergarten teacher, and Wellness Coach. Students will also meet and play with their new classmates! Siblings are welcome, but please note that activities are appropriate for the Kindergarten age group and prizes will be for the students. 
Please RSVP to Principal.ALH@eips.ca if you have not yet let Larissa Regnier know you'll be attending. 
Note that EIPS School Board trustees have made masks mandatory for Kindergarten to Grade 6 students, staff, and visitors to the school. Our staff members will be masked for conversations and when physical distancing cannot be maintained. If the weather changes and we need to move into the gym, please ensure your family members ages five and up have a mask to wear inside the school. We will also have some available, should you need them. Thank you, and we look forward to seeing you!
School Council & Friends of A.L. Horton Society
A huge thank you from the staff and students for the new sand on the middle playground! We talked to students digging their toes in the sand this summer and "fluffy" and "beach-like" was the consensus. We appreciate your fundraising efforts for this playground upgrade.
All parents are invited to attend the first meeting of the School Council and ALH Fundraising Society on Monday, September 27 at 6:30 p.m. We are awaiting EIPS Re-Entry Guidelines to clarify our procedures for meeting. We are also exploring a hybrid option where we are able to meet in person and have parents/caregivers join us online for the meeting as well, should they choose to do so. 
Come share your voice in supporting the students at A.L. Horton Elementary and stay up to date on events at the school. Stay tuned for more information about the Annual General Meeting agenda.
INFORMATION
2021/2022 Staffing Update
We are pleased to welcome the following new staff members this year:
Mrs. Divytska teaching Grade 4 and Grade 3/4 Ukrainian.
Miss Powley teaching Grade 1 and Grade 1/2 Ukrainian.
Mrs. Hankirk teaching Grade 5.
Mrs. Busenius and Mrs. Lal, our new Principal and Assistant Principal.
A number of staff members have accepted new teaching assignments for 2021/2022:
Mrs. Bortnick (Kisilevich) will be teaching Kindergarten.
Mr. Barkwell will be teaching Grade 5.
Ms. Foster will be teaching Grade 2 until December. Mrs. Hayduk returns in January.
Ms. Giebelhaus will be teaching Grade 5 and the Play and Learn at School (PALS) Program.
Mrs. Kuhn will be teaching Grade 4.
Mr. Maskal will be teaching Grade 6 and Grade 5/6 Ukrainian.
See our school website staff directory for updated staff information.
EIPS Links for Parents & Caregivers
Visit Brightspace for Parents – the school's online learning platform. Your child has different login information which will be shared during the first weeks of school. 
See the Powerschool Parent Portal for student information - including fees and the online report card - and to update your family's contact information.
Learn more about First Nations, Métis, and Inuit Programming in EIPS.
Math Moments & Literacy Lightbulbs
This year our Instructional Leadership Team will feature short articles with games and activities for supporting numeracy, reading, and writing at home. Our first article is coming soon!
Calendar of Events
Families can subscribe to our school calendar to stay up to date on events at A.L. Horton School.