Back to all posts
Posted on
"Vesna" Planning Meeting, Kinder Photos, & Caregiver Sessions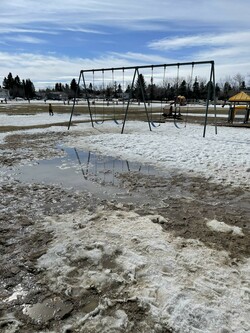 Dear A.L. Horton Elementary Families,
It's great to see everyone after the spring break! Our playground has been equal parts, snow, ice, mud, and huge "lake-like" puddles. Thank you for sending your children with rubber boots and splash pants to keep them dry!
There are many opportunities for parent learning in this month's newsletter. 
FIELD TRIPS THIS SPRING
Teachers are planning various field trip activities off site to enhance learning over the spring months. Watch for parent permission forms coming home to sign and return. Please visit the Parent Portal to pay field trip fees as soon as possible. 
REPORT CARDS ARE ONLINE 
Term Two report cards went live on the Parent Portal on March 18. Have difficulty viewing the report card? Let your child's teacher or the office know and we will send home a printed copy for you. 
MHCB (MENTAL HEALTH CAPACITY BUILDING) - SUMMER PROGRAMS
Check out the summer programs on offer later this spring on the MHCB website. MHCB is funded by Alberta Health Services and partners with ElPS & EICS to build positive mental health and positive relationships. 
A BIG THANK YOU TO EIPS VOLUNTEERS - FROM THE BOARD CHAIR
National Volunteer Week takes place April 24-30. On behalf of the Board of Trustees at Elk Island Public Schools (EIPS), I want to extend a heartfelt thank you to all EIPS volunteers and school families for your support over the last 24 months. Collectively, we've had to react, shift and adapt throughout the various COVID-19 waves and changing public-health restrictions. Despite that, EIPS volunteers showed tremendous flexibility, commitment and creativity to ensure schools continue providing exceptional education and opportunities for all students.
So, thank you for your time, efforts and support. It's inspiring and making a difference in the lives of students. I encourage everyone to join in this year's National Volunteer Week by celebrating the hundreds of volunteers within EIPS and reflecting on the role of volunteers in our future.
~Trina Boymook Chair, EIPS Board of Trustees
UKRAINIAN CULTURAL EVENING - "VESNA" PLANNING 
Parents and guardians of children in the Kindergarten to Grade 6 Ukrainian Language Program are invited to an in-person planning meeting for the May 4 "Vesna" cultural evening. Student presentations and Ukrainian foods will make for a delightful evening of gathering and celebration. 
Please RSVP to your child's teacher or the school office if you are able to help plan this year's event.
Planning meeting is April 12 from 6:00 - 7:00 PM in the School Library. 
KINDERGARTEN GRAD PHOTOS
Children change so much in their first year at school! On Tuesday, April 19, our school photographer will take photos of all "Day A" and "Day B" Kindergarten students to capture the memory of this first year. More information coming home to Kindergarten families soon. 
WATCH FOR THIN ICE
Remember, be aware of thin ice this time of year. Depending on changing temperatures, ice can form and melt to varying degrees on outdoor bodies of water. Try to remind your child about the dangers of thin ice, obey all posted signs, take proper care and remain a safe distance from the ice.
For more information about ice safety, visit the Canadian Red Cross.
Did you know?

The colour of ice may be an indication of its strength. Clear blue ice is the strongest. White opaque is half as strong as blue ice. And, grey ice is unsafe—greyness indicates the presence of water.
OPPORTUNITIES
CAREGIVER EDUCATION SERIES
Alberta Health Services, in collaboration with The Mental Health Foundation, offers free online programming for parents and caregivers of children and youth. Sessions are offered through Zoom. Topics include structure and routines, building resiliency, mental health, anxiety, mindfulness, understanding depression, technology, body image, sleep and more. The list of April 2022 sessions is now available.
HOLDING CHILDREN CLOSE: TIPS FOR UNCERTAIN TIMES
Strathcona County has pulled together a handful of resources that may be useful for parents and caregivers to support children and youth during tough times. Holding Children Close: Tips for uncertain times includes resources for families, as well tips they can try out at home when having difficult conversations with their children about traumatic events that may be occurring at the local, national or international level.
GET READY FOR KINDERGARTEN
Do you have a child registered in Kindergarten next year? If so, make sure to attend our upcoming Kindergarten Information Night on May 17. You'll get to:
tour the school
meet the teachers
gain insight on play-based learning
see what a typical day looks like
UPCOMING EVENTS
April 8 - Wear Blue for Autism Awareness month; Tim Horton's Hot Lunch
April 12 - Parent Planning Meeting for "Vesna" Ukrainian Cultural Evening 6 PM
April 15 - Good Friday; No School
April 18 - Easter Monday; No School
April 19 - Kindergarten Grad Photos 
April 20 or 21 - Ukrainian Bilingual Students travel to Ukrainian Village
April 20 - School Spirit Night at the Edmonton Oilers Game
April 24 - 30 - Volunteer Week
April 25 - School Council meeting 6:30 PM
April 29 - Disney Spirit Day
May date TBA - Lunch with Parents/Guardians 
May 4 - "Vesna" Ukrainian Cultural Evening
May 4 - Early dismissal 1:55 PM; Staff Meeting day
May 4 - Star Wars Spirit Day and/or Hats On for Mental Health Day
May 6 - No School; Professional Learning Day for Staff
May 17 - Kindergarten Information Night 
May 18 - Grade 6 English Language Arts Achievement Test - Part A
May 20 - School Closure Day
May 23 - No School; Victoria Day
Your journey begins here!
Keri Busenius & Rita Lal
Principal  &  Assistant Principal