Back to all posts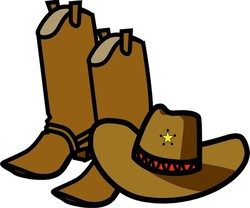 WANTED ALL STAFF AND STUDENTS OF A.L. HORTON SCHOOL
Howdy A.L. Horton Students and Staff 
Our second Grade 6 Energy Club school spirit day will be October 24, 2017. "Giddy-up" to our school in your western duds, and support our Western Day!!! We are celebrating and supporting our "Saddle Up" book fair and the upcoming CFR in Edmonton. Wrangle up your favorite your jeans, bandanas, cowboy hats, plaid shirts, cowboy boots and let's see who will "kick up their heels" in our halls!!!! Who will be the sheriff in school????
YEE-HAW!!!! 
WESTERN DAY AT A. L. HORTON – OCTOBER 24, 2017 !!!